Delco-Remy in WWII DR WWII Aircraft Products DR WWII Marine Equipment DR WWII Tank Products DR WWII Vehicle Products DR and LST-393 DR WWII Anitoch Foundry
Delco-Remy in World War Two
Navy plant Kings Mill, OH

This page added 1-14-2017.
The April 28, 1944 DR Clan announced that the Navy had taken over the Army's Ordnance plant in King's Mill, OH. Delco-Remy would build starting motors for Navy diesel powered landing craft there. Through the rest of 1944 until the war ended in August 1945, DR built 62,000 starters and 375,000 switches for the US Navy.
Today, parts of the original Peterson Cartridge Company still exist in King's Mill. Built in the 1860's, the plant produced cannon balls and bullets for the Union Army. Morgan's Raiders attempted to attack the complex when they invaded Ohio in 1863, but apparently became lost and missed the plant. During WWII the plant was purchased by Remington Arms who made .30 carbine ammunition. However, the plant was considered to be inefficient, and was closed by the Army in 1944.
Today only portions of the original buildings still remain, located on the south side of the Little Miami River. At its height there were buildings on the north side of the river also. The Peterson plant had expanded from its original location along the river to higher ground to the south. It was at the higher ground location that DR made the Navy starters and switches. Today that area is an Army Reserve Center and "The Heritage at Miami Bluffs" gated community for active seniors.


There are only two period photos of the King's Mill plant. This photo was in the 1944 Delco-Remy publication "Our War Job." Note the large expanse of the complex, the exhaust fans, and the power transformers.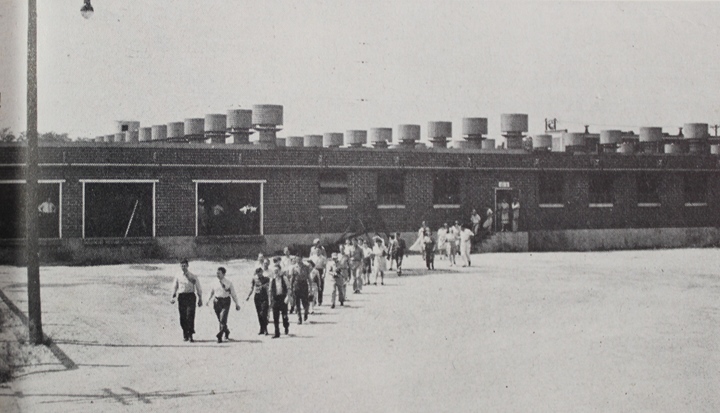 This photo, from the October 6, 1944 DR Clan, shows the workers going to lunch. Note all of the exhaust fans on the roof.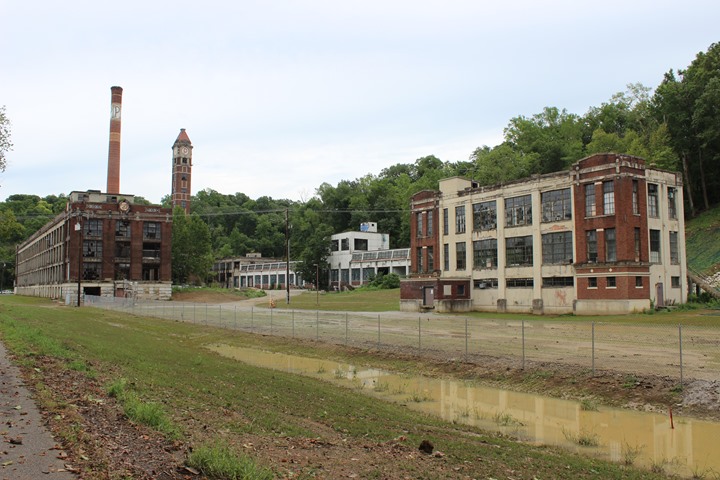 This is view of what remains today of the Peters Cartridge Company, on the south side of the Little Miami River. Google Earth shows the grass area all in trees. In the spring of 2015 all of the trees were cut down as part of an EPA superfund hazardous material clean-up of 80 years of ammunition manufacturing waste. Author's photo.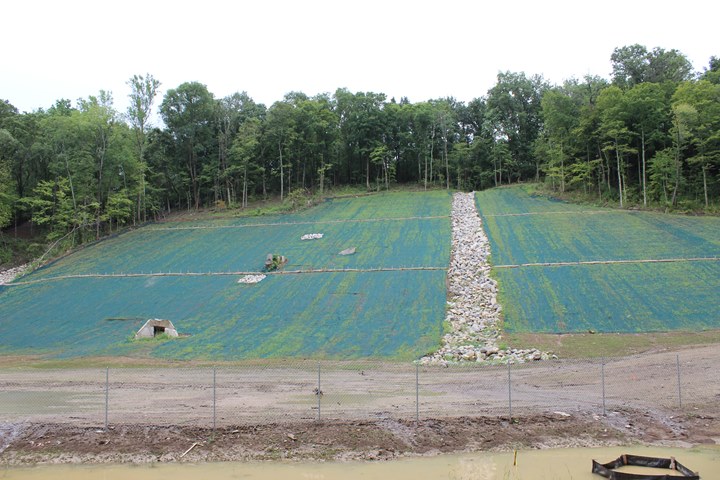 These trees were all cut down and the slope re-seeded. The DR WWII Navy Starter plant was located over the top of the hill. Author's photo.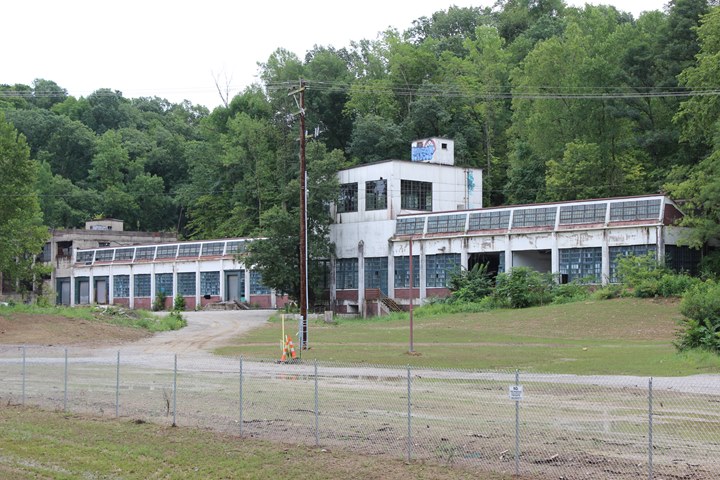 Author's photo.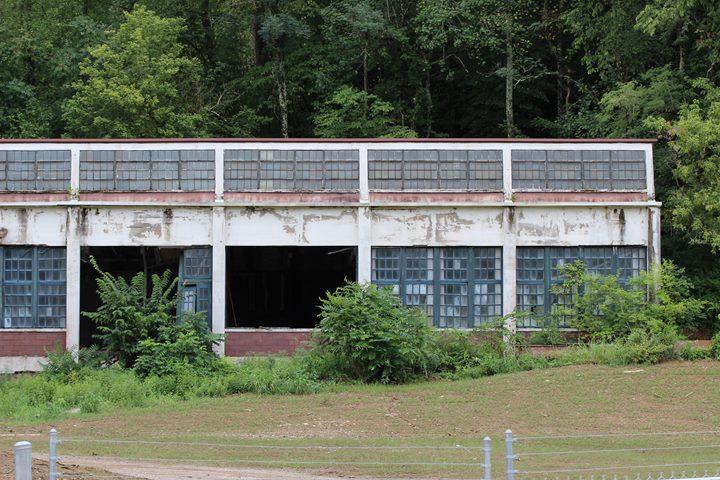 Author's photo.

Author's photo.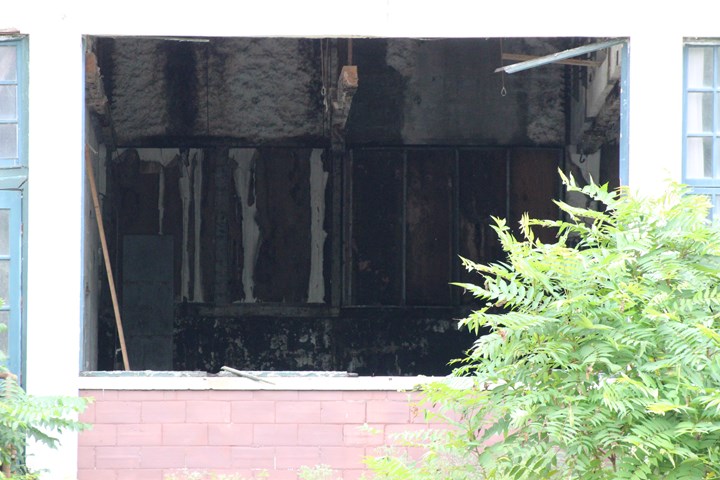 Author's photo.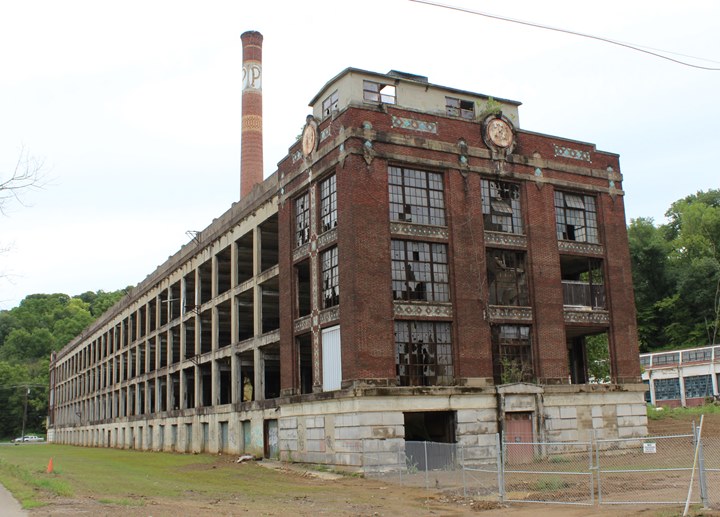 This appears to be the original building. Local developers are seeking to convert the building into lofts. Author's photo.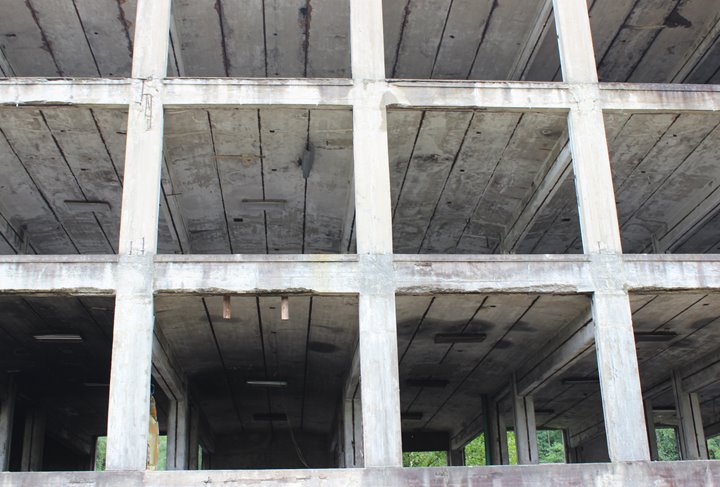 Author's photo.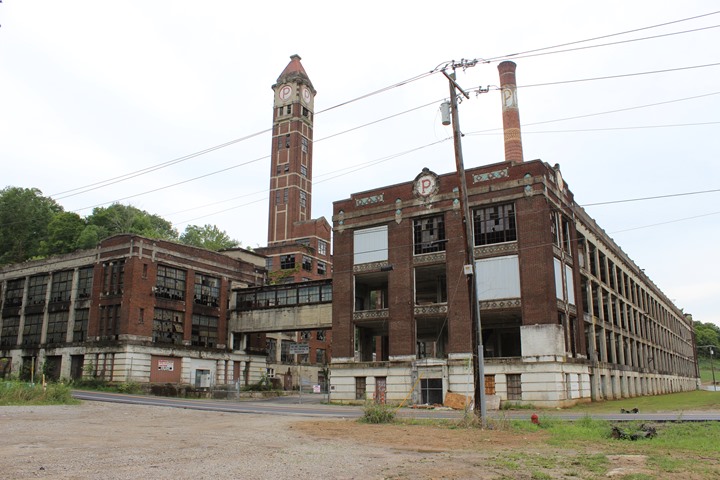 The clock tower in the center is the original shot tower. Hot lead was dropped from the top of the tower. By the time it hit bottom it would have frozen into a perfect sphere. Author's photo.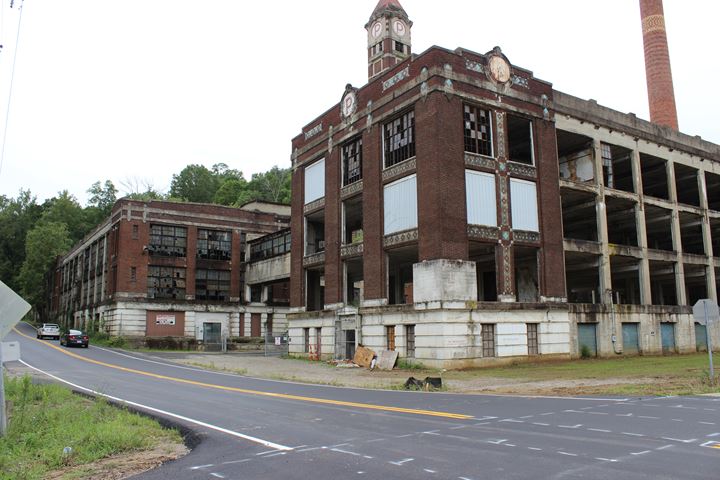 Up the road and to the right is the location of the DR motor plant. Author's photo.
Delco-Remy in WWII DR WWII Aircraft Products DR WWII Marine Equipment DR WWII Tank Products DR WWII Vehicle Products DR and LST-393 DR WWII Anitoch Foundry